Fund Overview
Best ideas portfolio
---
Based on deep fundamental research, our team has high conviction in the companies selected for this portfolio.
Focus on targeted return
---
Built on investments we have identified with the ability, in our view, to generate attractive returns over the longer-term.
We trade time for value
---
Exploits short-term volatility and poor short-term price discovery due to the fund's longer time horizon.
SMID cap expertise
---
Managed by a global team with deep research expertise and strong capital allocation track record.
Investment objective
---
The Fund aims to outperform the MSCI ACWI SMID Cap Index (after fees and expenses and before taxes) on a rolling five-year basis.
Investment process
---
The Vaughan Nelson Global SMID Cap Equity team seek investments that in our view have the ability to generate attractive returns over the longer-term.
Stock selection is driven by this targeted return objective, not benchmark construction.
The investment team have a rigorous, bottom-up fundamental analysis and disciplined approach to help uncover drivers of long-term strong performance.
3 lenses for success
Undervalued earnings growth
---
Where the future redeployment of capital is not reflected in current valuation
Undervalued assets
---
Where the asset is priced at a significant discount or we identify a catalyst to close the valuation gap.
Undervalued dividend yield
---
Where the majority of targeted return is generated by the dividend.
Fund Facts
The Vaughan Nelson Global Equity SMID Fund
Portfolio Managers
James Eisenman, CFA, CPA
Marco Priani, CFA, CPA, FRM
Kevin Ross, CFA
Chris Wallis, CFA,CPA    Find out more
Benchmark
MSCI ACWI SMID Cap Index
Inception
1 June 2022
ARSN
657 058 841
APIR
IML1199AU
Distribution frequency
Generally Annually
Performance fee
Nil
(the constitution for the Fund permits a performance fee to be charged. However the RE has waived its right to charge this fee)
Management fee
1.12% per annum (inclusive of the net effect of GST)
Research and ratings
Contact your State representative for a copy of the report.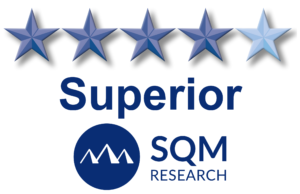 The rating contained in this document is issued by SQM Research Pty Ltd ABN 93 122 592 036 AFSL 421913. SQM Research is an investment research firm that undertakes research on investment products exclusively for its wholesale clients, utilising a proprietary review and star rating system. The SQM Research star rating system is of a general nature and does not take into account the particular circumstances or needs of any specific person. The rating may be subject to change at any time. Only licensed financial advisers may use the SQM Research star rating system in determining whether an investment is appropriate to a person's particular circumstances or needs. You should read the product disclosure statement and consult a licensed financial adviser before making an investment decision in relation to this investment product. SQM Research receives a fee from the Fund Manager for the research and rating of the managed investment scheme.